Echo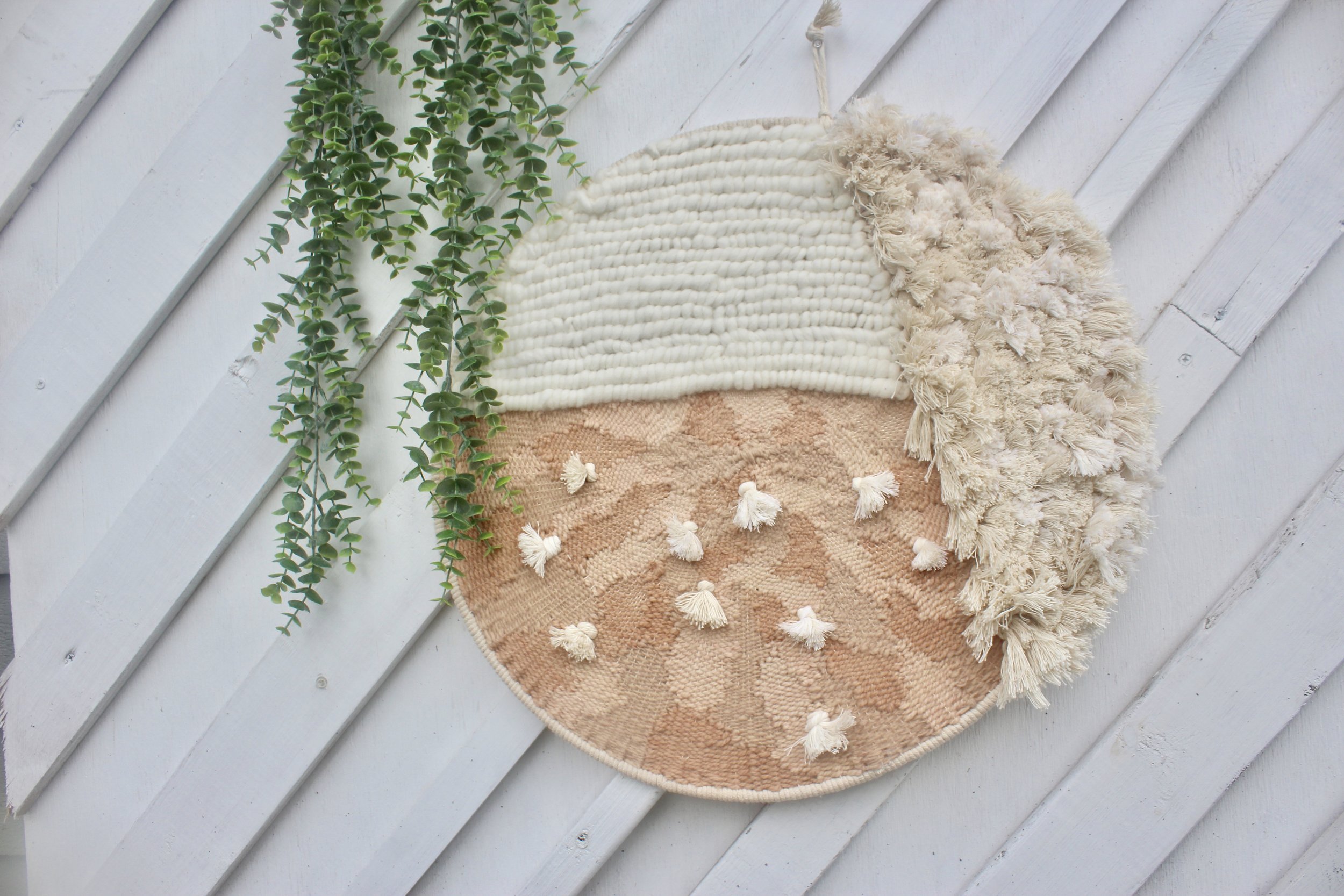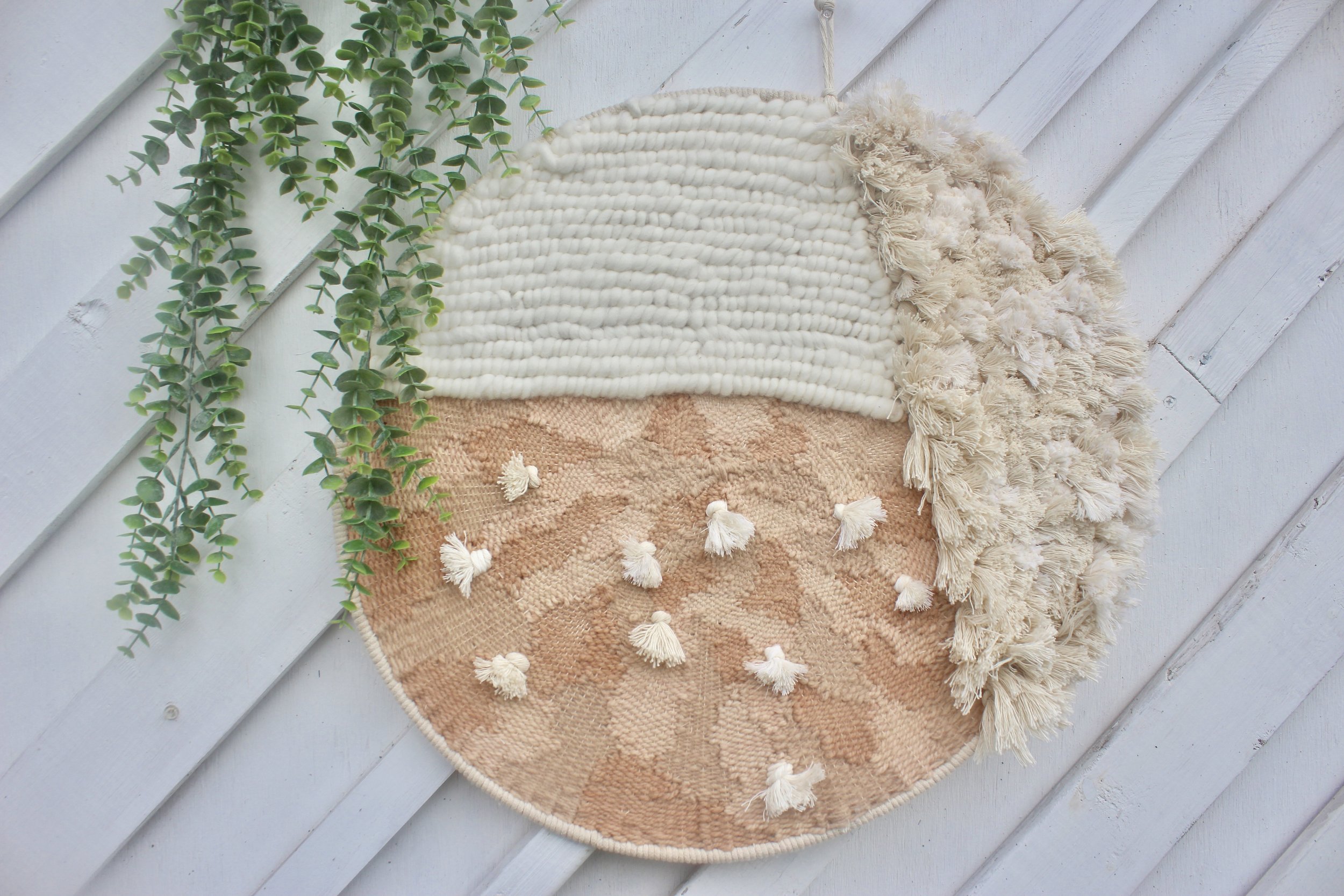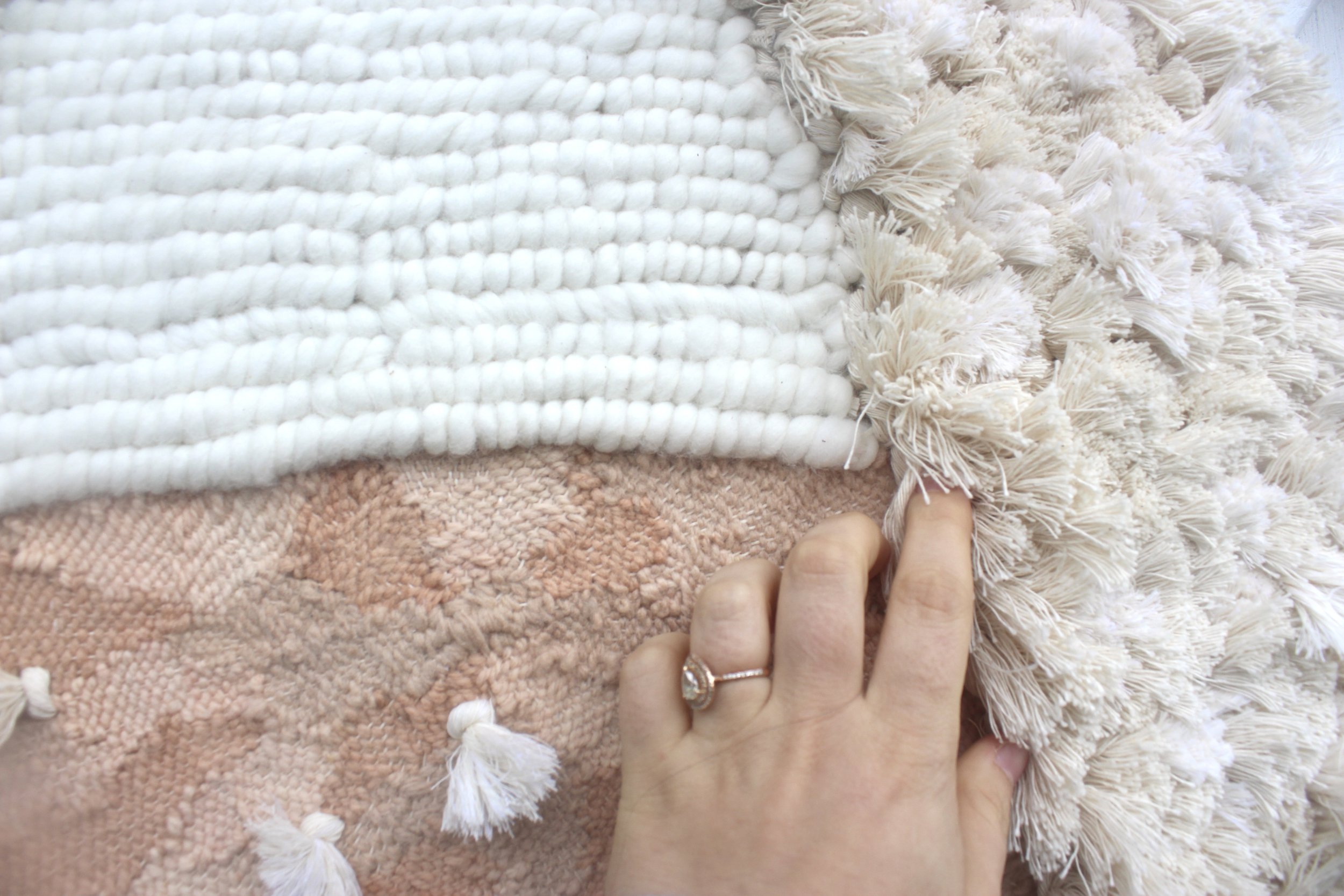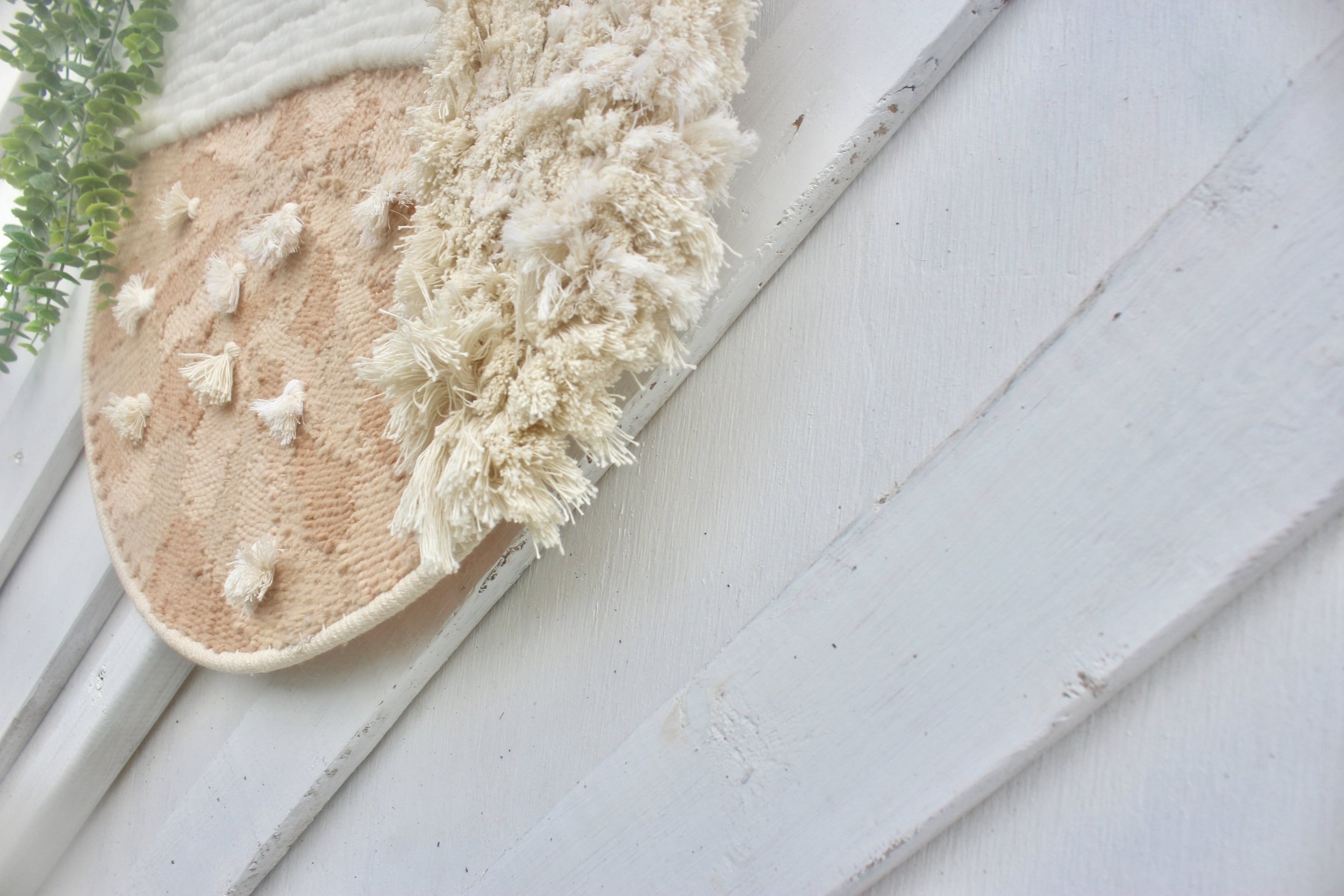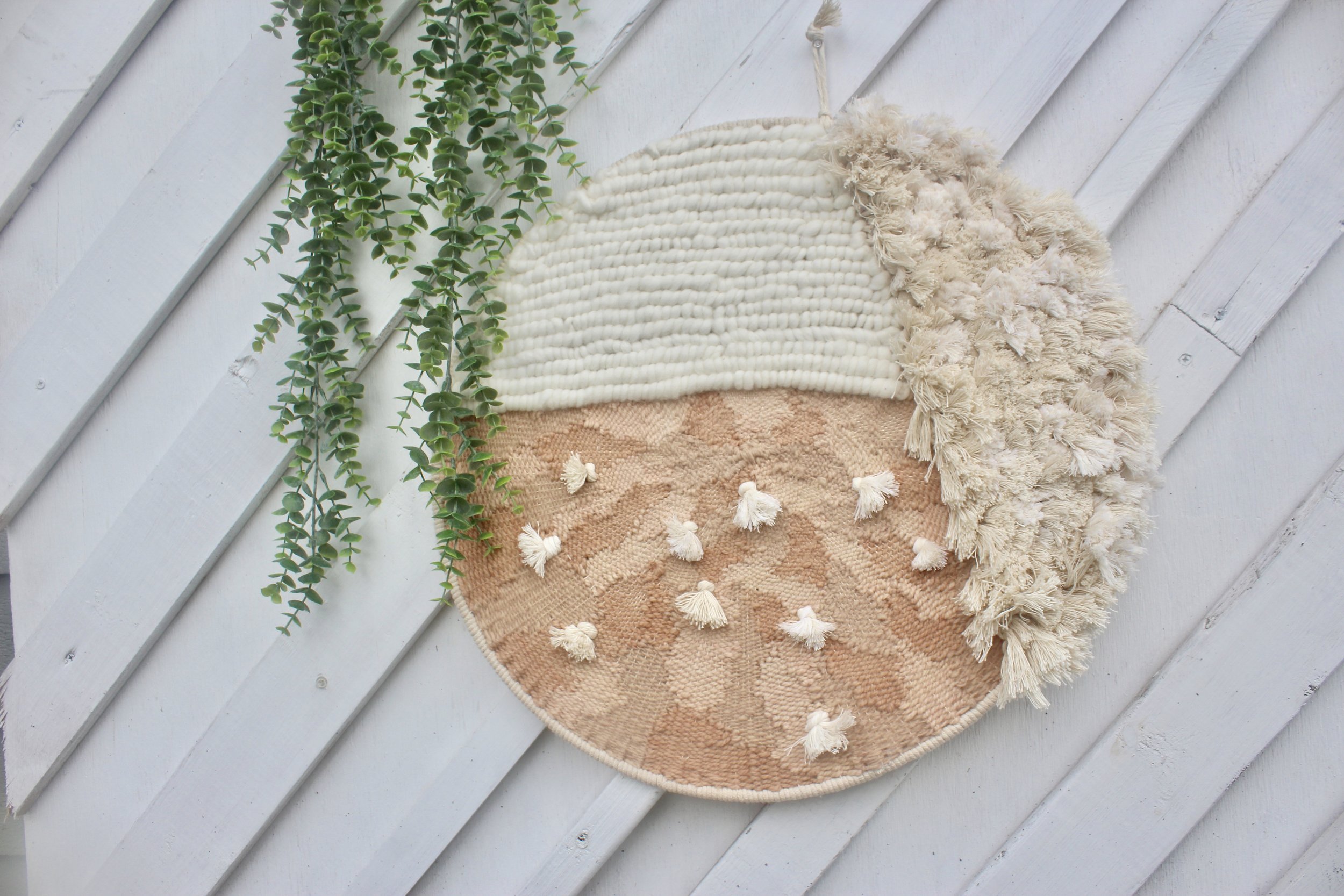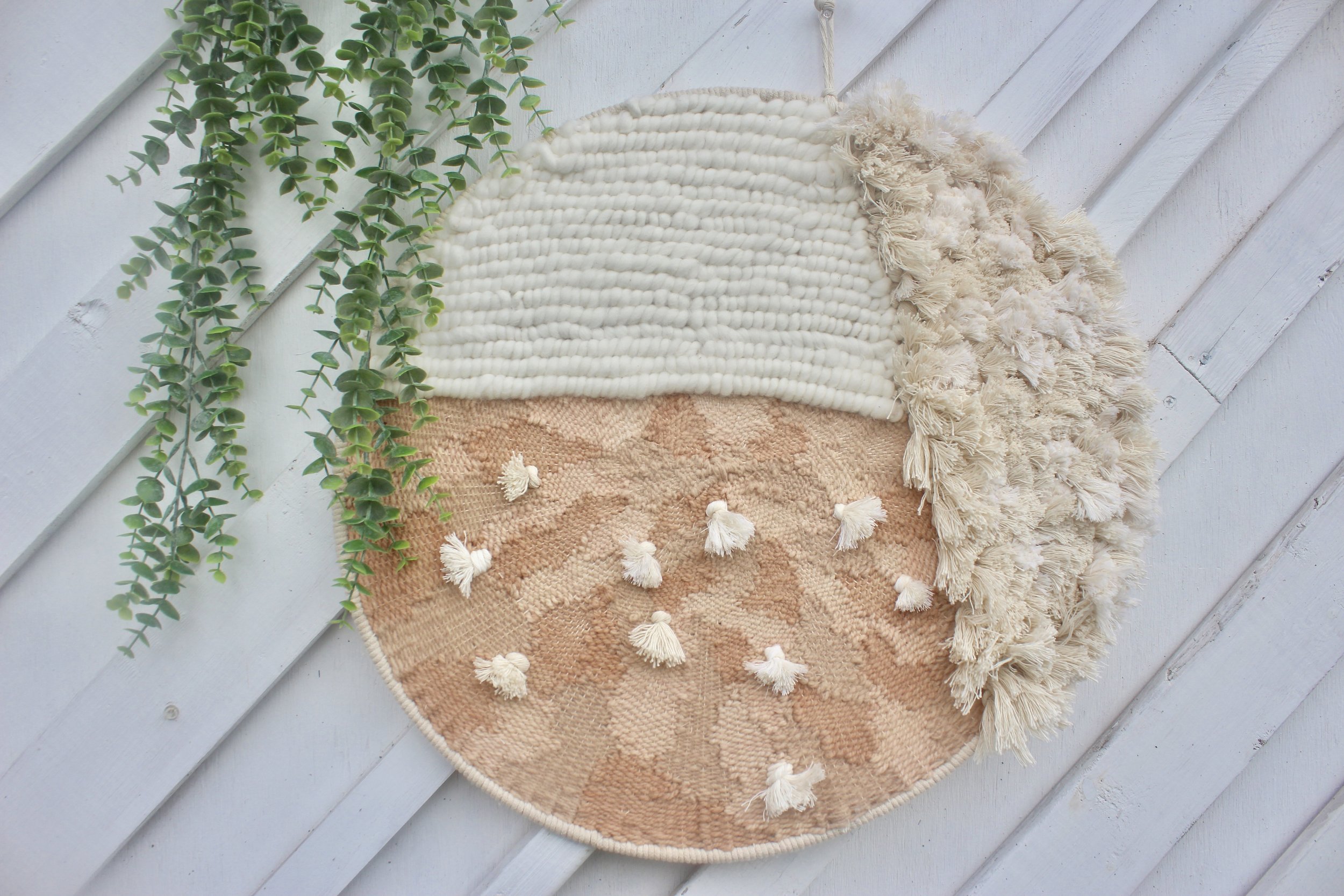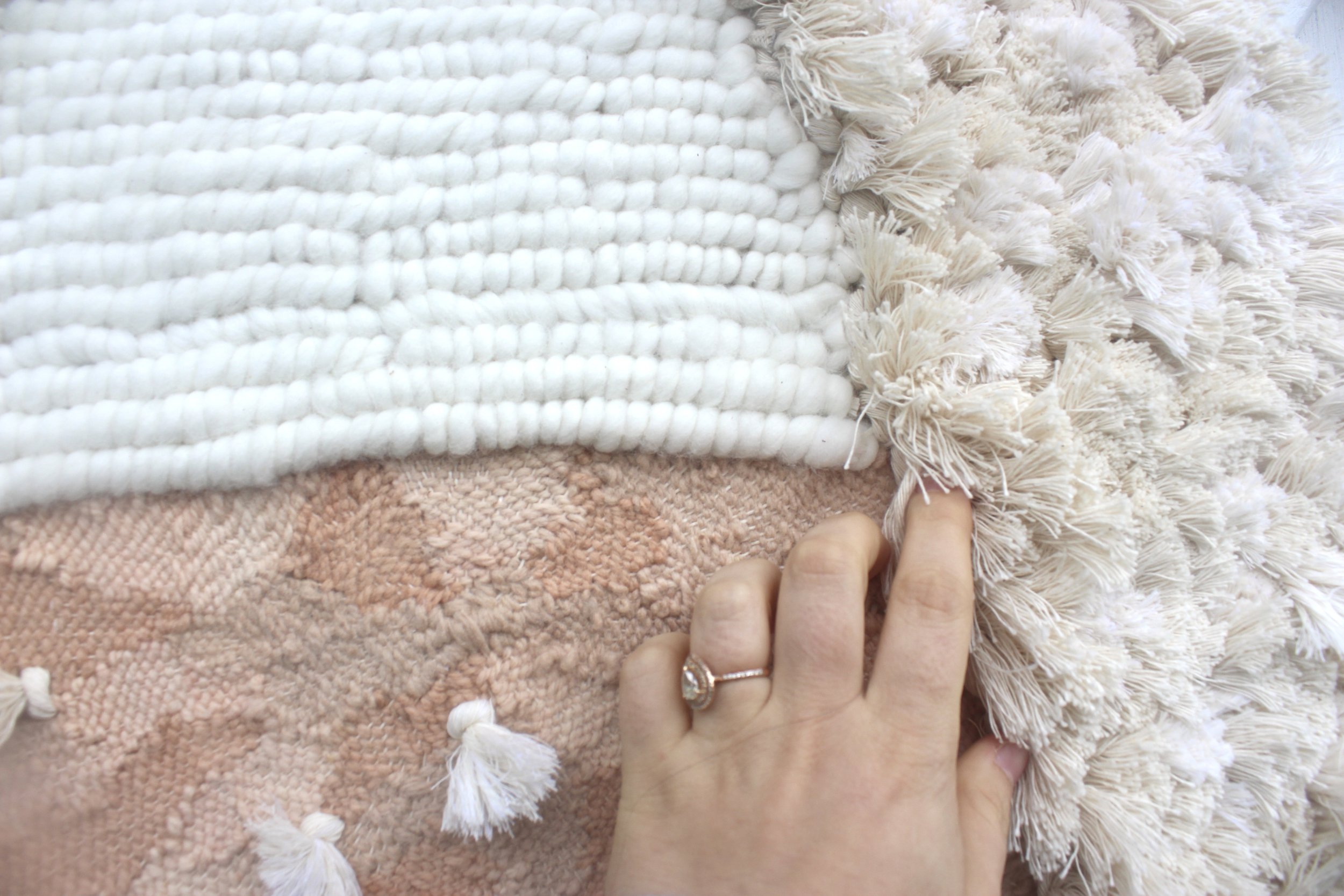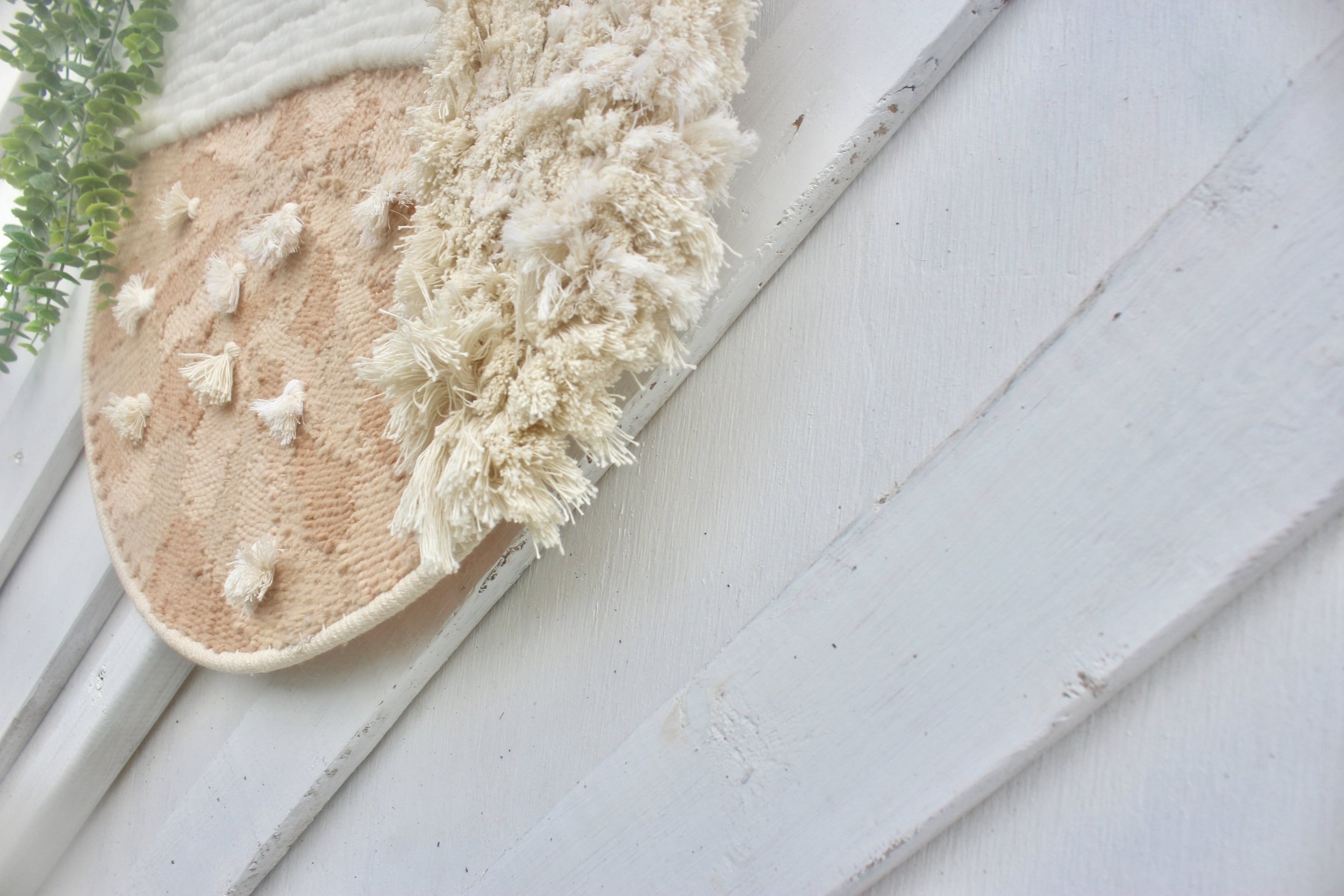 ECHO is a mix of abstract meets structure. Using advanced methods, I've added blocks of different texture - cotton fringe, wool wrapped cord and patchy blush abstract shapes. It is woven onto a hidden 19" steel hoop which gives it structure.
Handmade with love, each of my pieces tells a story of its own. It would be an honor for it to become a part of your home.
This piece is ready to ship worldwide. Please allow 1-3 days for processing.
Please be aware that colors may have slight variances from what appears on your monitor due to the differences computers present.
Shipping insurance is available with an additional charge.