Lindsey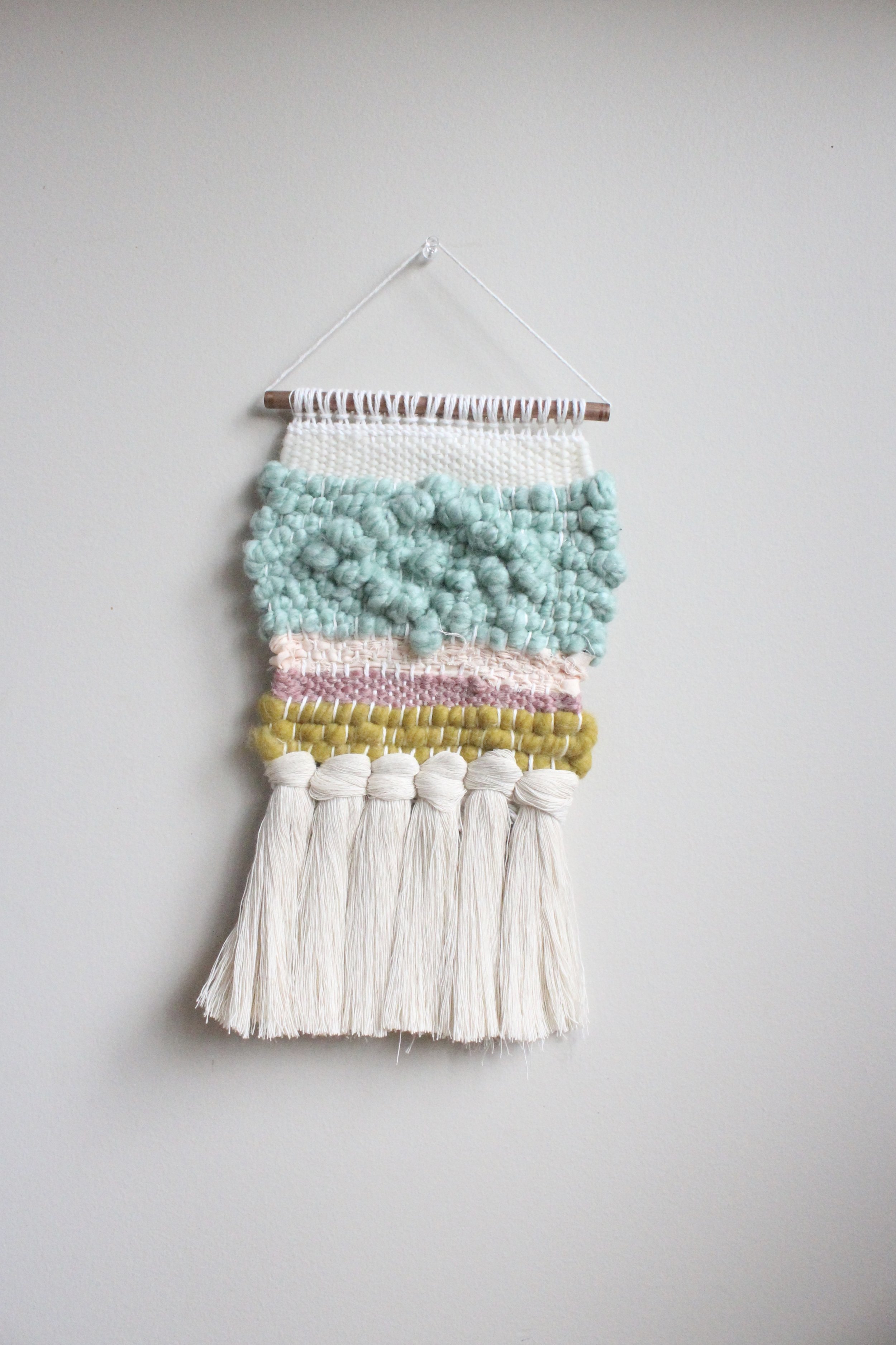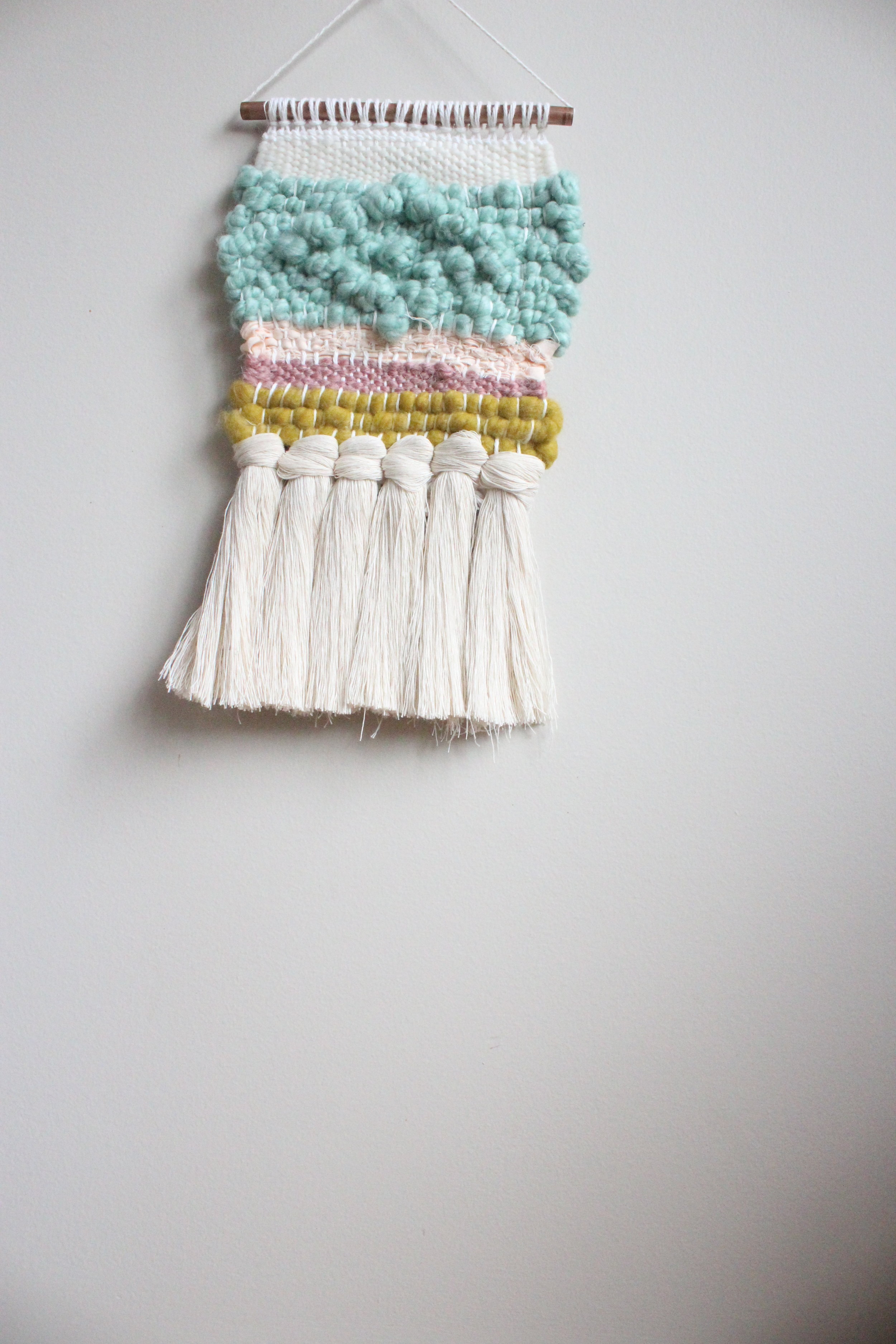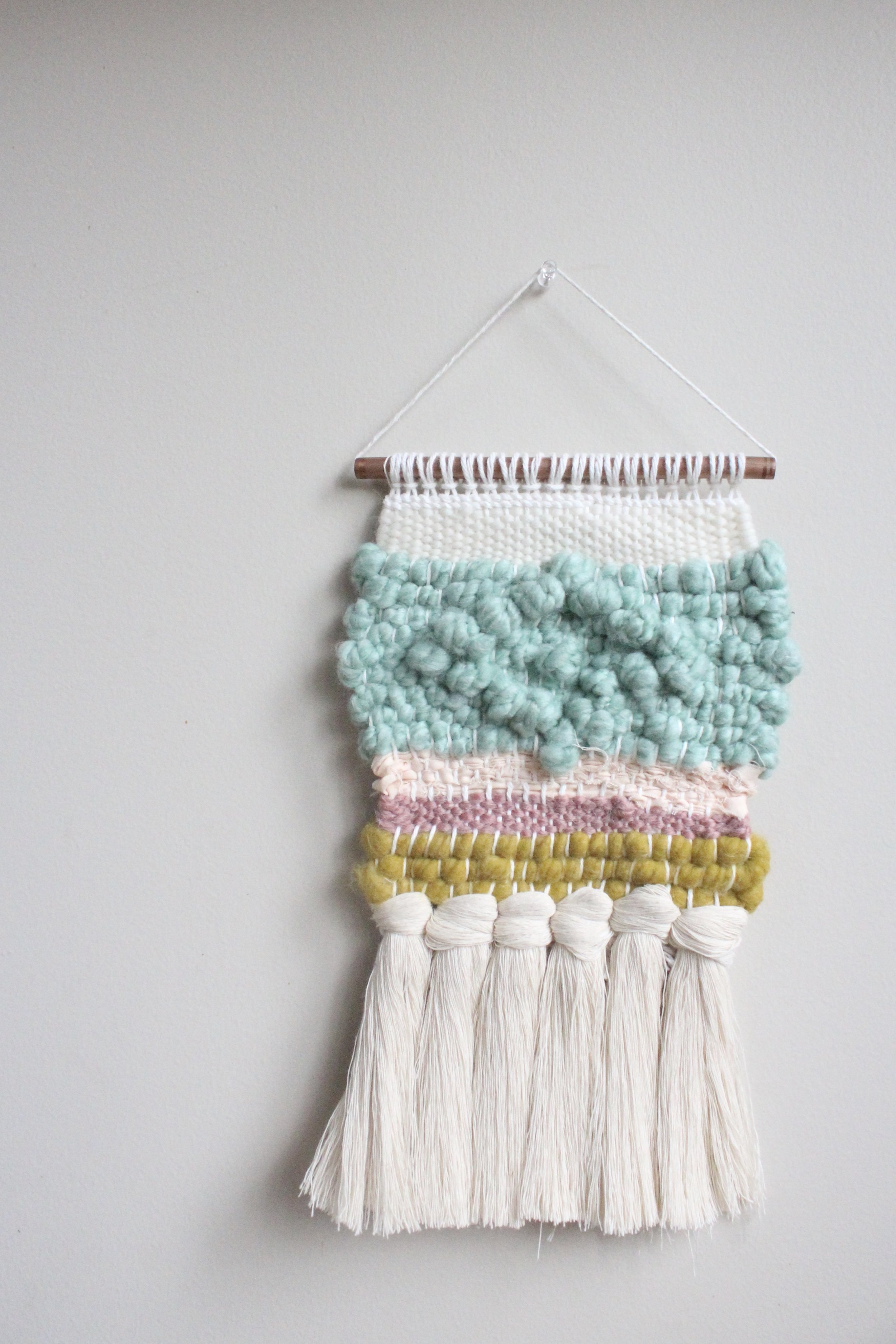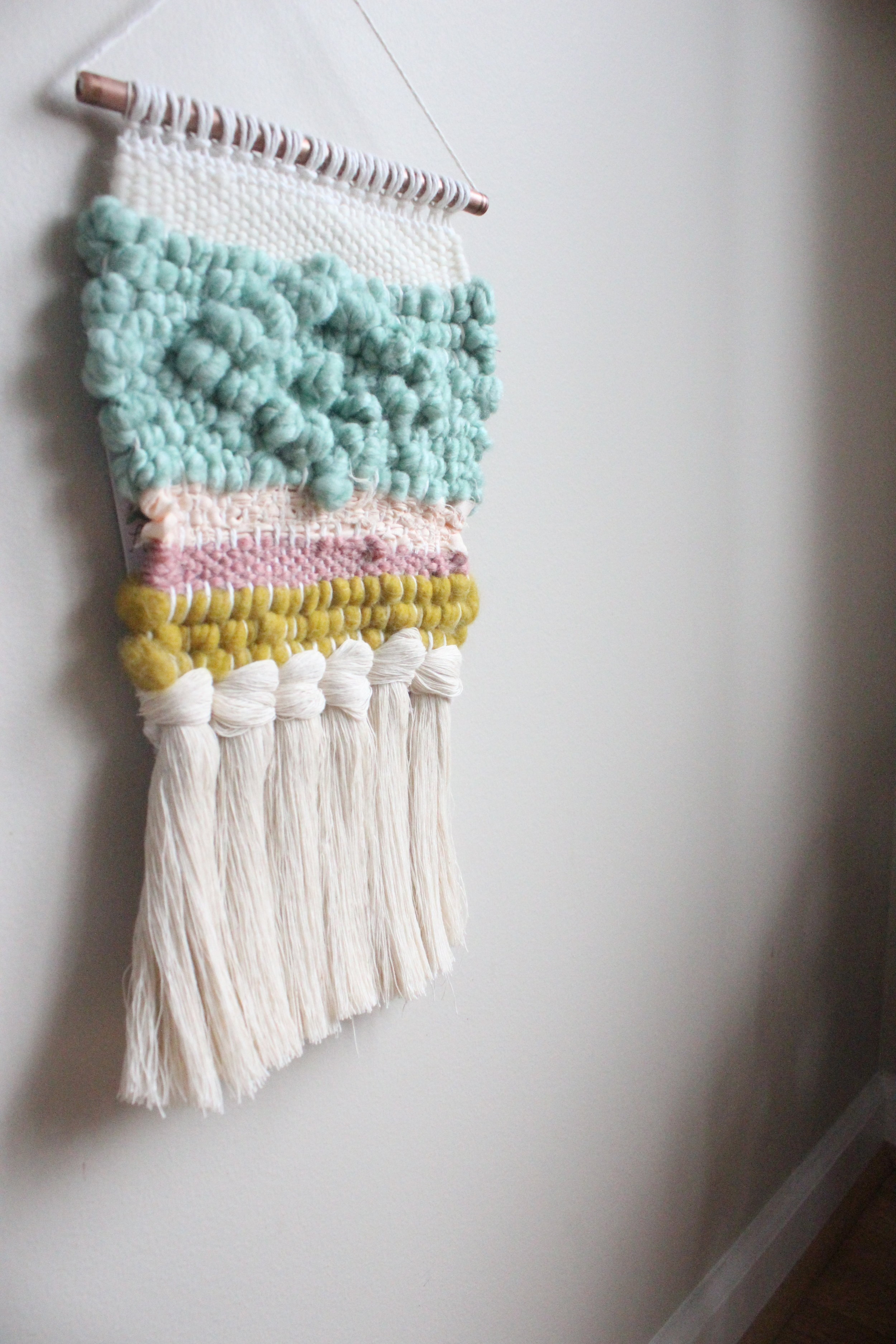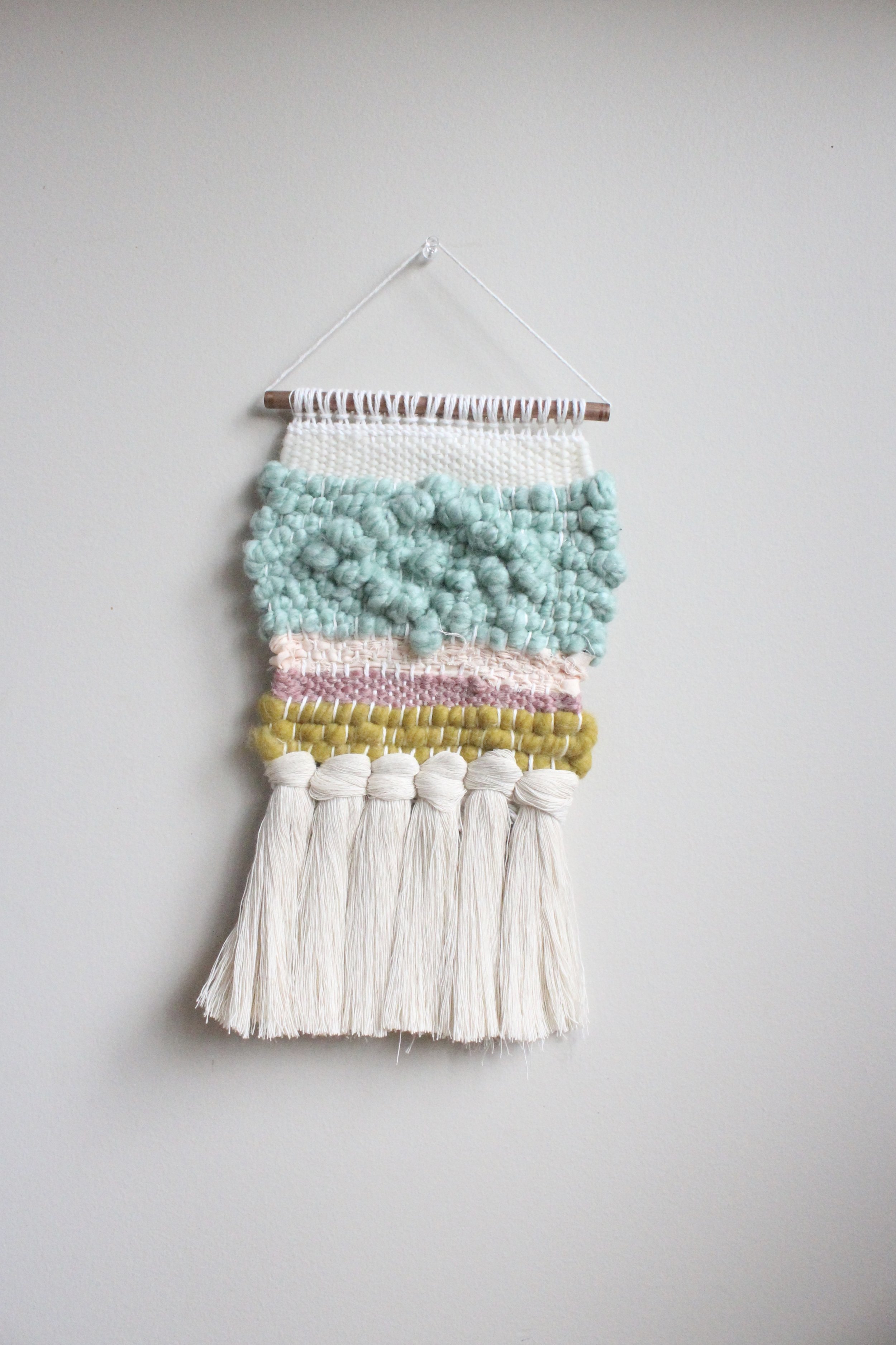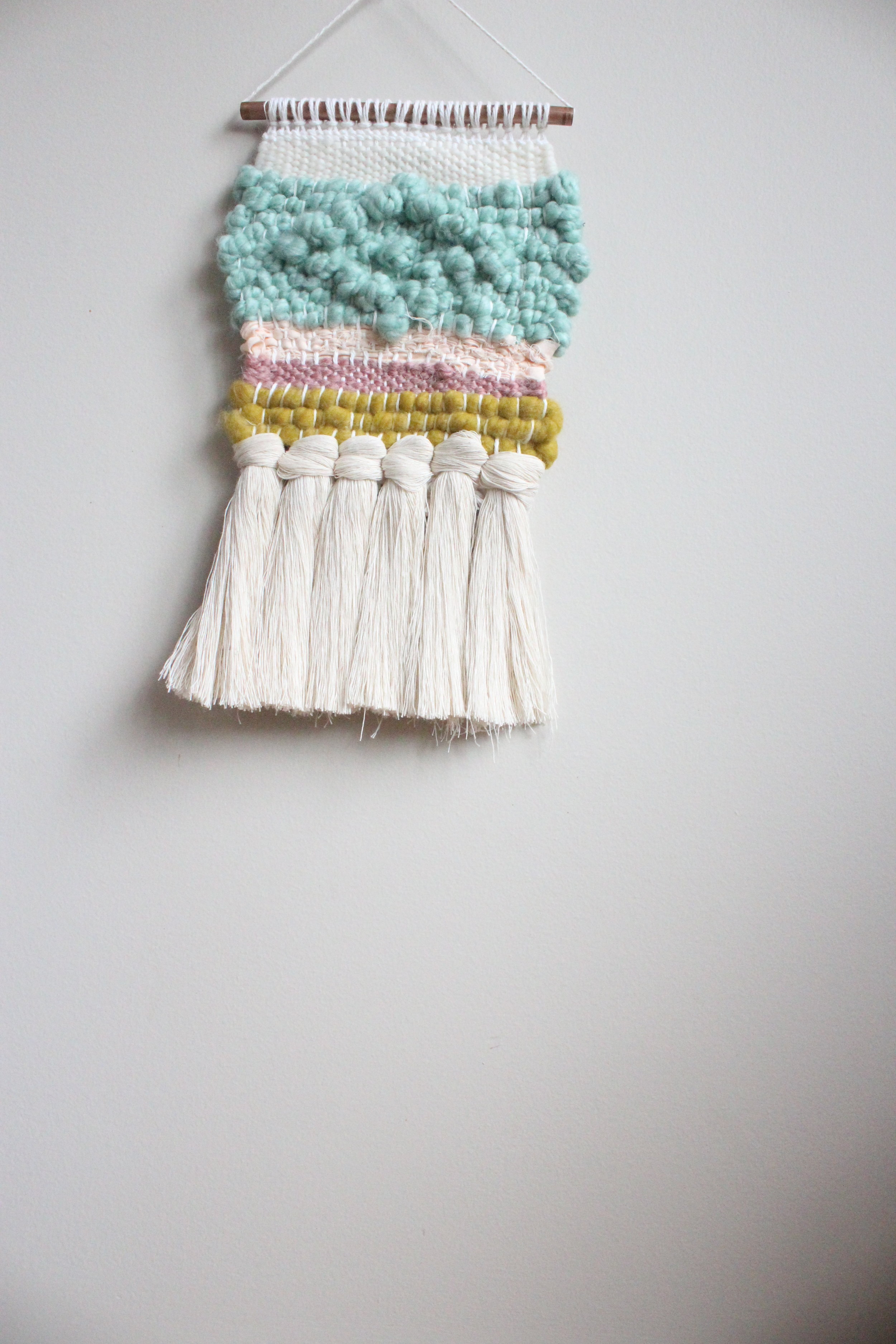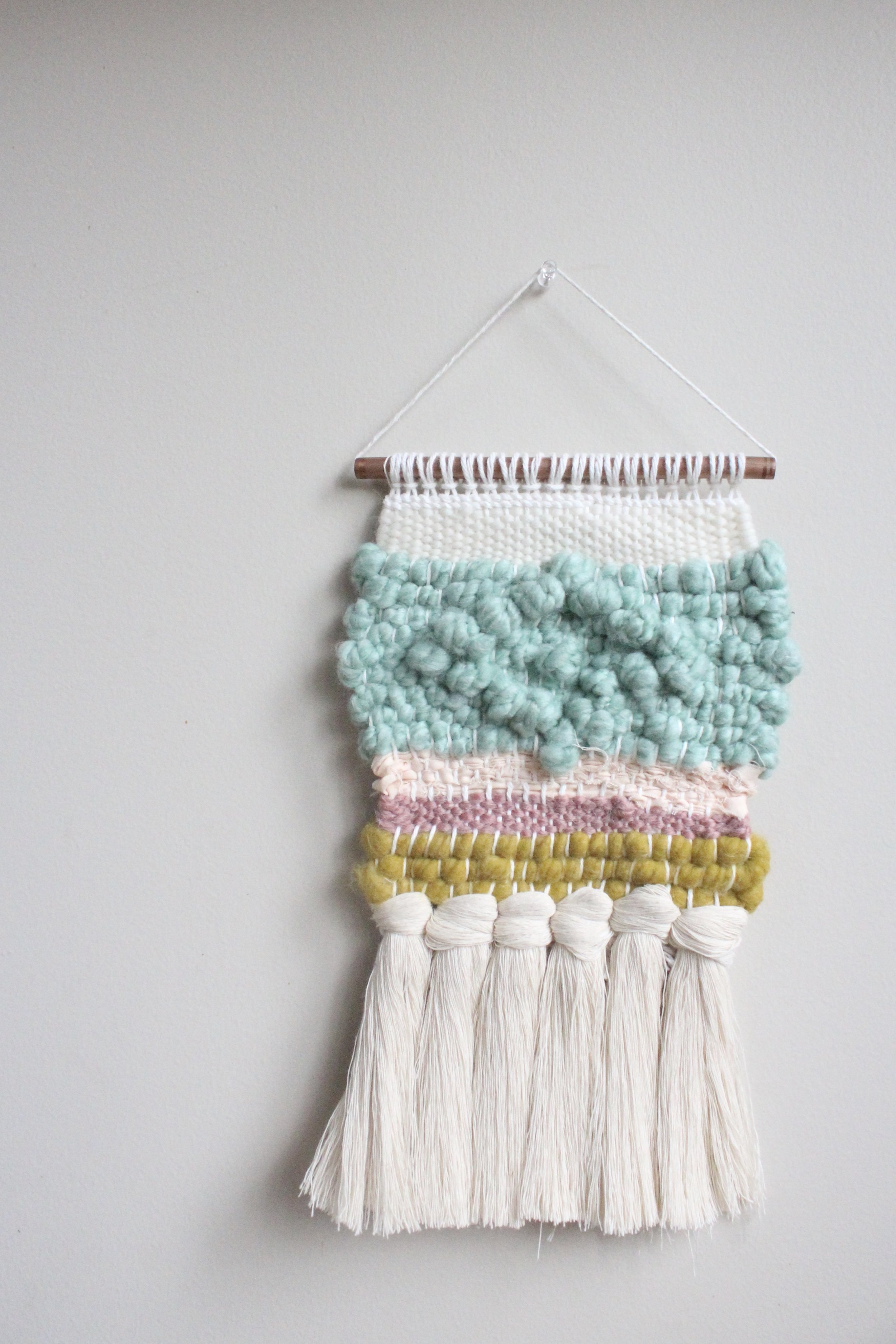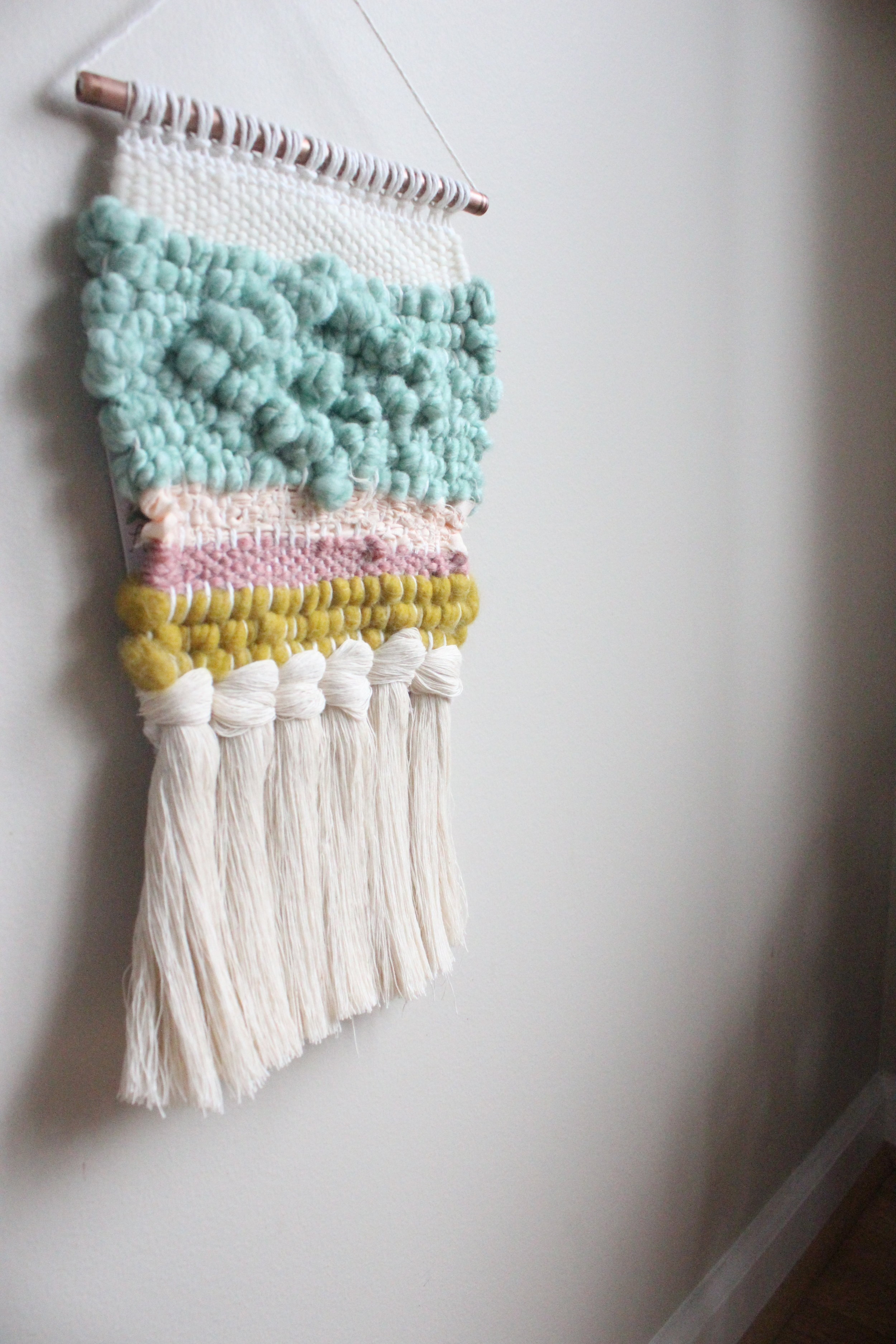 sold out
Lindsey
Lindsey measures approximately 7" x 14" and features chunky turquoise rug yarn, blush and rose colored linen and curry rug yarn. It is finished upon a polished copper bar.
Handmade with love, each of my pieces tells a story of its own. It would be honor for it to become a part of your home.
This piece is ready to ship worldwide. Please allow 1-3 days for processing.
Please be aware that colors may have slight variances from what appears on your monitor due to the differences computers present.
Shipping insurance is available with an additional charge.