Ollie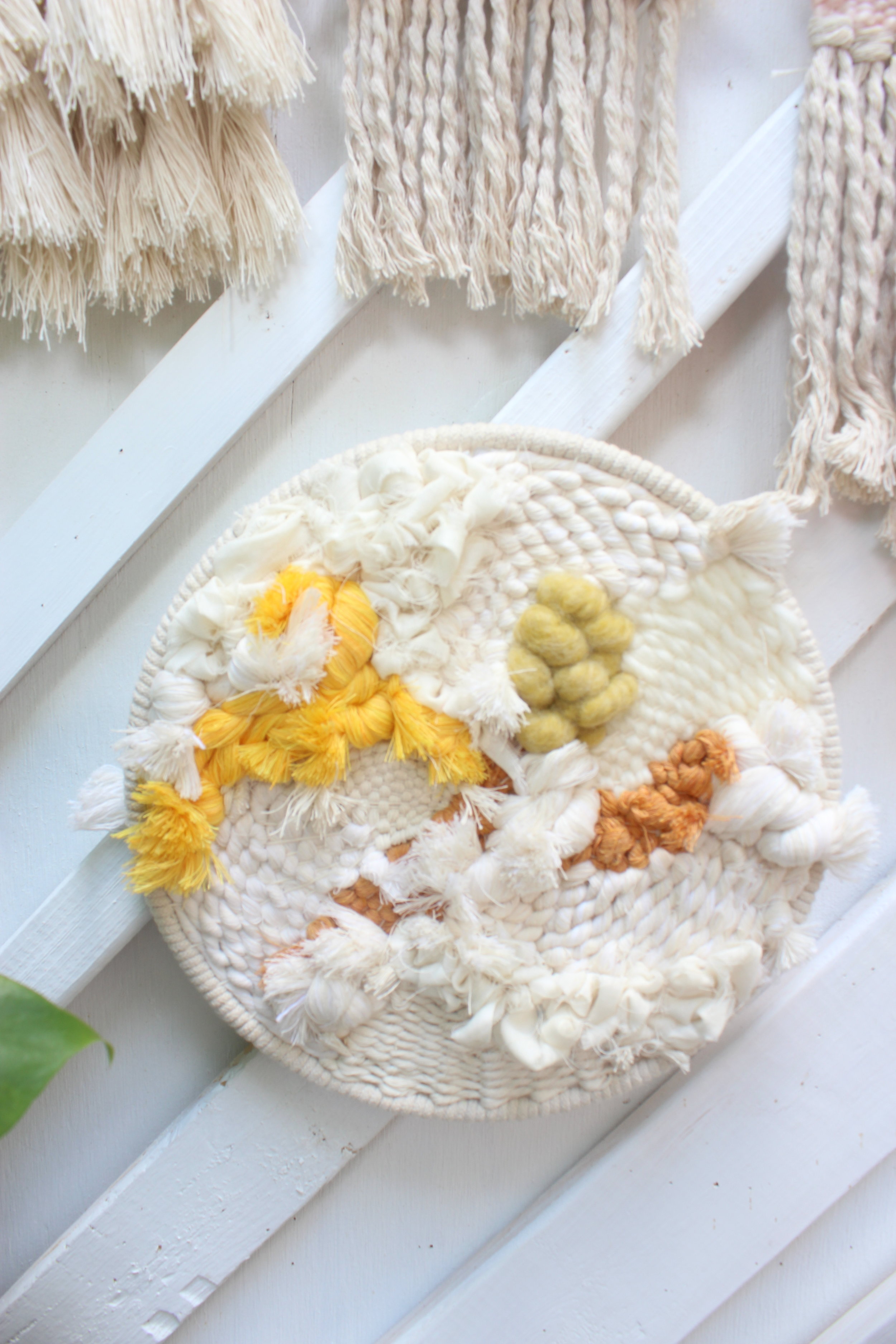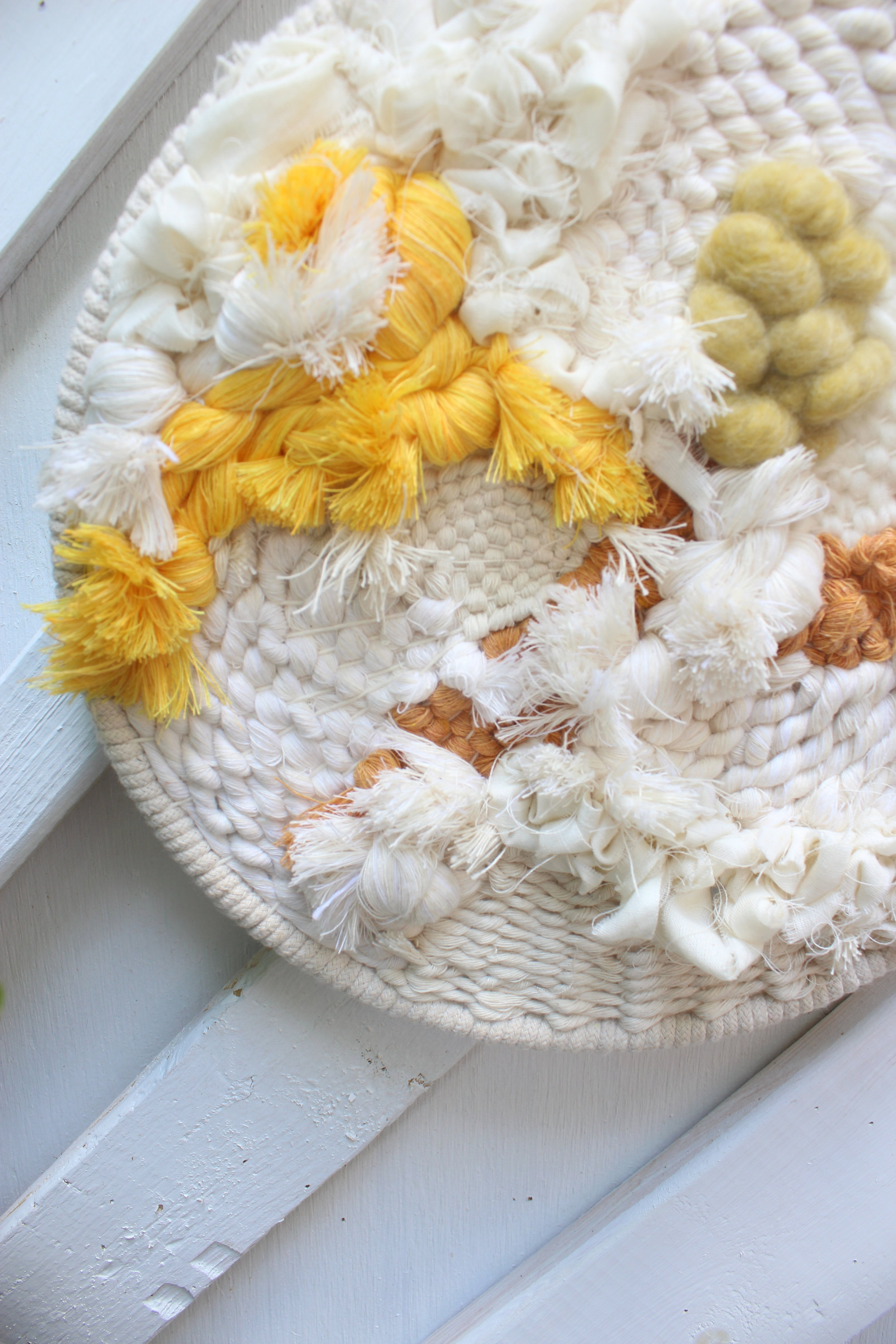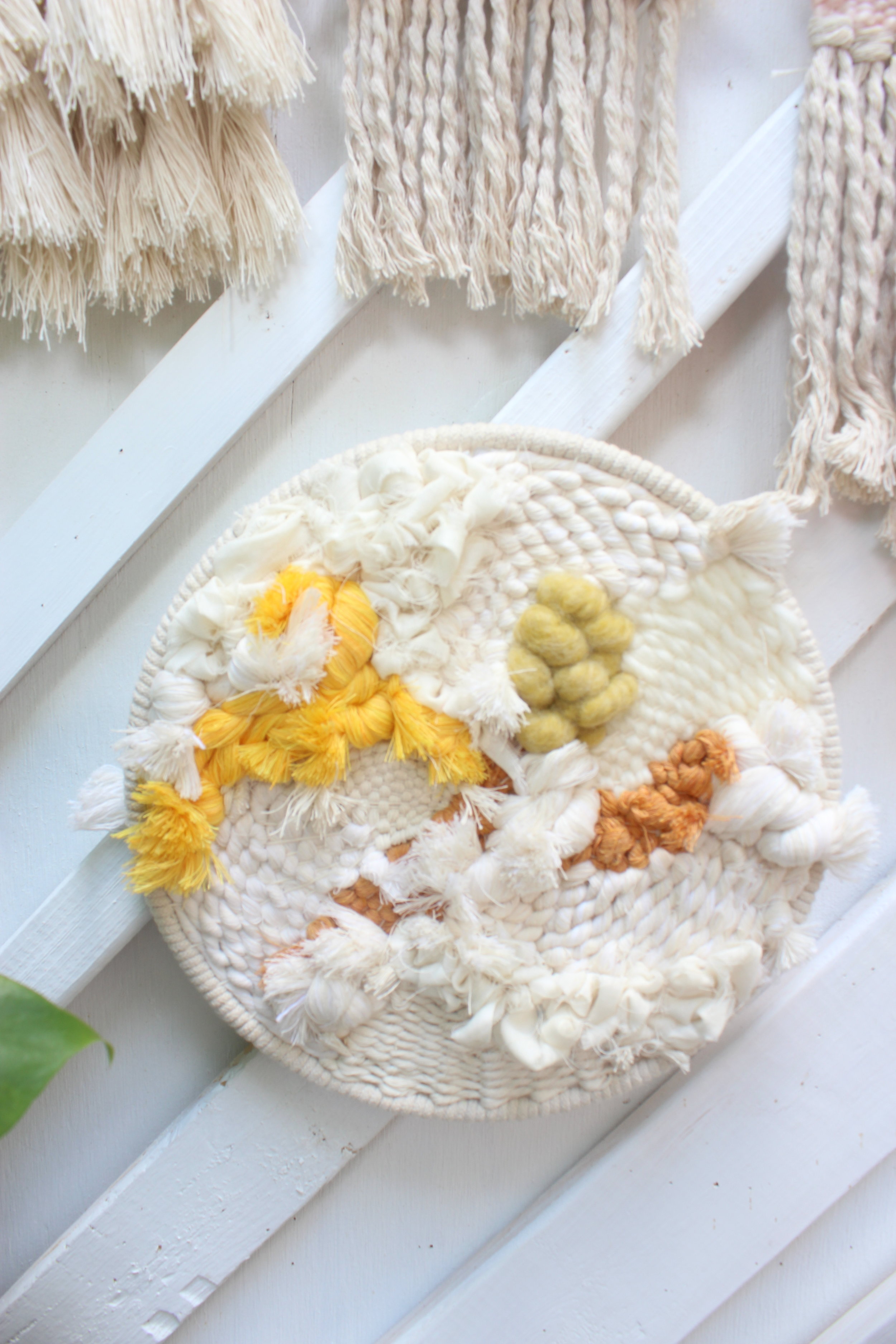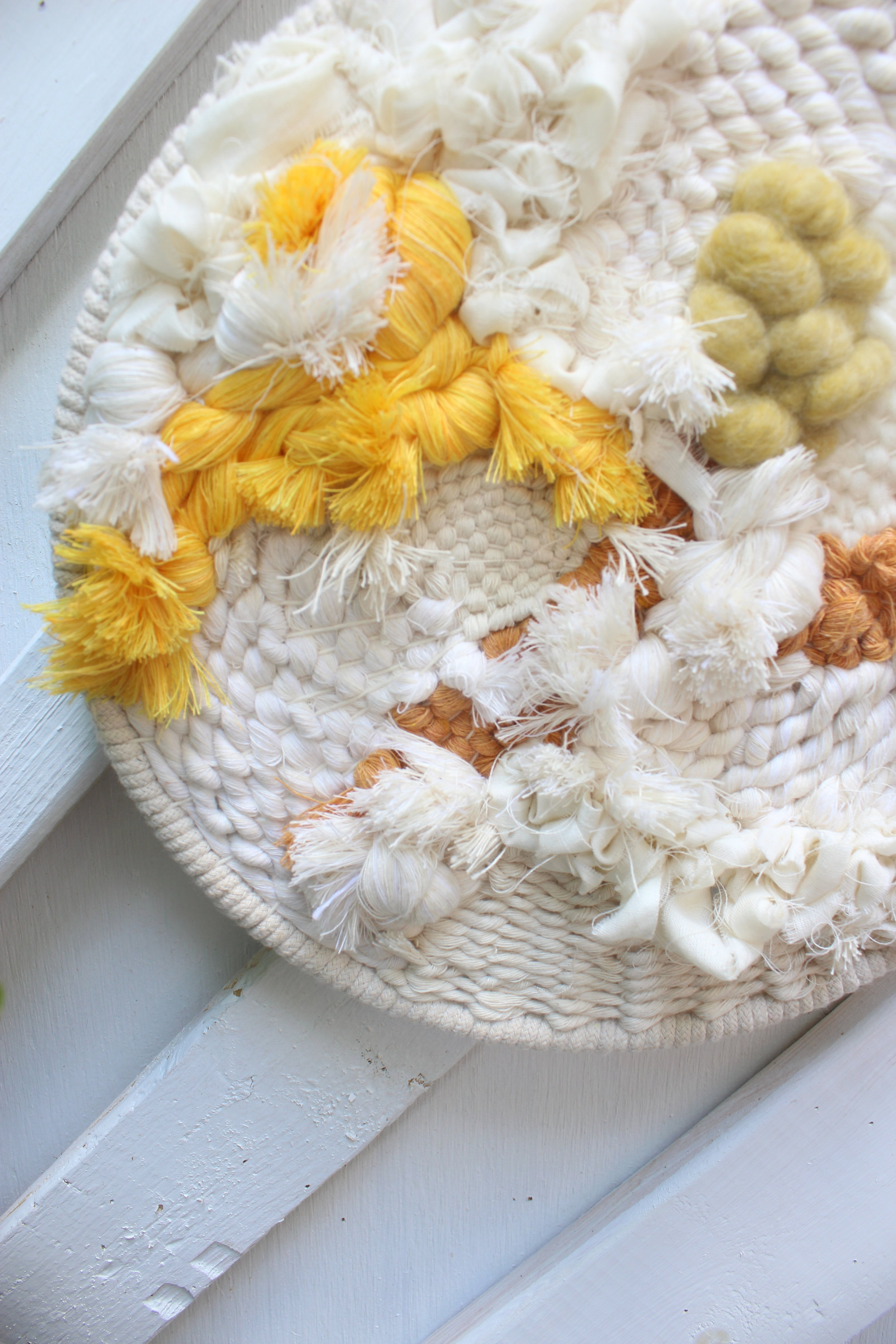 sold out
Ollie
Ollie is a freeform textured piece woven onto a steel metal hoop that has been wrapped in cord. The metal hoop gives it the structural support that allows it to lean on a shelf as well as be hung on a wall. Colors include sunshine yellow, curry yellow, butterscotch and cream colored wool and cotton rope. She measures 10.5" wide.
This piece is ready to ship worldwide. Please allow 1-3 days for processing.
Please be aware that colors may have slight variances from what appears on your monitor due to the differences computers present.
Shipping insurance is available with an additional charge.